Gretchen Coffman, Ph.D
Senior Lecturer, National University of Singapore, Geography Department
Assistant Director, Environmental Studies Programme
National Geographic Explorer
Dr. Coffman is a wetland restoration ecologist and Senior Lecturer at the National University of Singapore. She teaches wetland restoration ecology, biogeography, applied ecology and research methods in Physical Geography.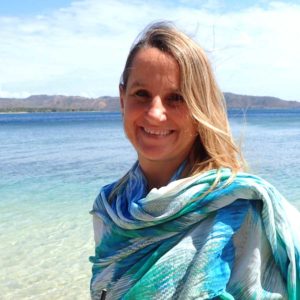 Research
My research focuses on the study of conservation biogeography, the exploration of factors that limit ecosystem recovery, and the development of conservation and restoration strategies.I am a member of the Tropical Environmental Change (TEC) research group in the National University of Singapore Department of Geography. My research Tropical Restoration Ecology Lab employs a variety of study designs, methods, technologies, and scales formulated to tackle scientific questions that are highly applicable to a spectrum of conservation and restoration challenges. I actively engage undergraduate and graduate students and local community members in my research, including locations throughout Southeast Asia, including Malaysian Borneo, Indonesia, Laos and Singapore.
Teaching
My teaching pedagogy and practice is based on exploration and discovery, using a hands-on, experiential approach. I teach courses in Conservation Biogeography, Aquatic Ecosystems, Research Methods in Geography, Introductory Geography, and Restoration Ecology. Our newest teaching and outreach project uses the power of 360 film to take NUS students on virtual field trips to Borneo and show communities in Borneo the wonder of rivers, mangrove ecosystems, coral reefs and wildlife right where they live.
Interests
In my free time, I prefer being in nature, in, on and under the water, exploring and restoring these aquatic ecosystems. I am an avid scuba diver, open water swimmer and rower, kayaker, paddle boarder and ocean lover.
I have been on the Film Screening Committee of the International Ocean Film Festival and a Dolphin Club member for more than 15 years.