At KOPEL, rainforest and riparian restoration sites are maintained and monitored with the hope of reforesting heavily degraded forest areas along the Kinabatangan River. One of several ways that KOPEL measures the success of these restoration sites is by setting up wildlife camera traps in efforts to see what wildlife could possibly be repopulating the restored forest.
Wildlife camera traps are a useful way to measure the success of a restored habitat, and are a cost efficient, non-invasive method of detecting and monitoring rare and elusive wildlife. By observing animals in these habitats undisturbed, camera traps offer insight into what kinds of animals are frequenting these sites, and how often. Long term monitoring can even reveal trends and patterns in the abundance of wildlife, thereby helping KOPEL strategize its restoration efforts and even possibly identify sensitive areas where rare animals may likely be found.
On our first day of camera trapping at KOPEL, we received an introductory demonstration from Jai, KOPEL's Conservation Manager. Jai walked us through how to set the camera trap settings, as well as how to attach the camera trap housing to a tree using a protective cable and straps. Routinely, KOPEL sets their cameras to take a burst of three images as soon as movement is detected. The cameras are mostly waterproof and even work at night by capturing images through use of infrared technology.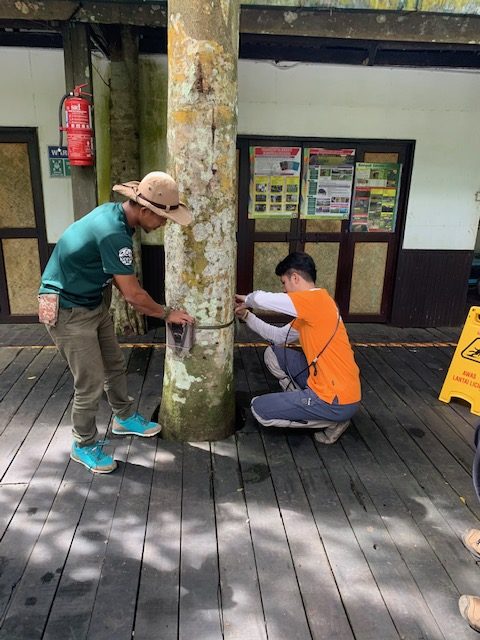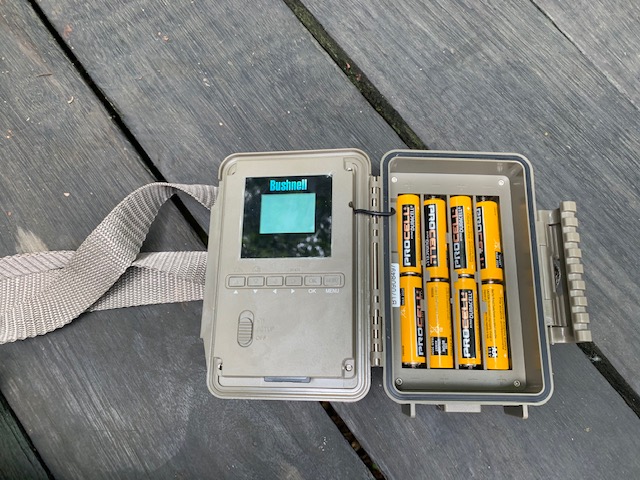 Placement of these traps is a true art form, as we learned that curious animals such macaques and other primates can set the camera trap off multiple times as they conduct a thorough investigation of the trap. Other animals such as pygmy elephants and human poachers can even damage and/or destroy camera trap housing if not placed discretely. Most importantly, we learned that in order to effectively capture clear and reliable images of animals, as well as get the most out of the battery life and memory card capacity of the camera, the site location at which to set up your camera trap is key.
At KOPEL, suitable sites for camera trapping are selected by seeking out areas of jungle that have evidence of animal activity. Clues such as footprints, claw marks on trees, proximity to food source, and disturbance of soil from foraging or heavy foot traffic are just some of the few ways one can tell if an area is being used by animals. Luckily for us, our guide Faijan is the best in the camera trapping business at KOPEL, and after a short hike through the alluvial swamp forest he found an excellent camera trap location along an animal trail next to a wallowing hole. Faijan explained that he could tell that it was a heavily trafficked area by noticing the disturbance of soil along the banks of the flooded pool.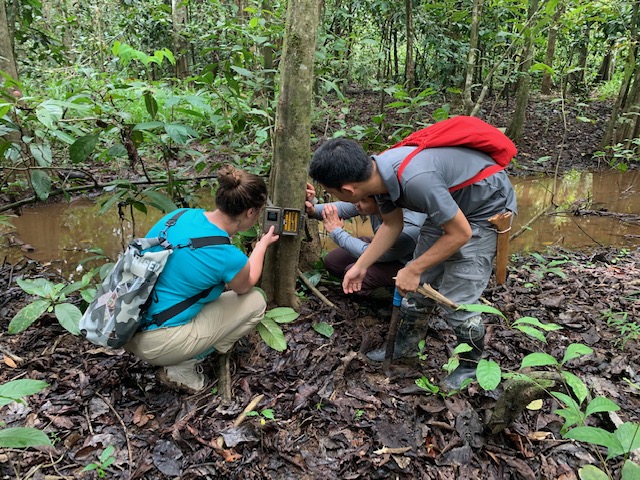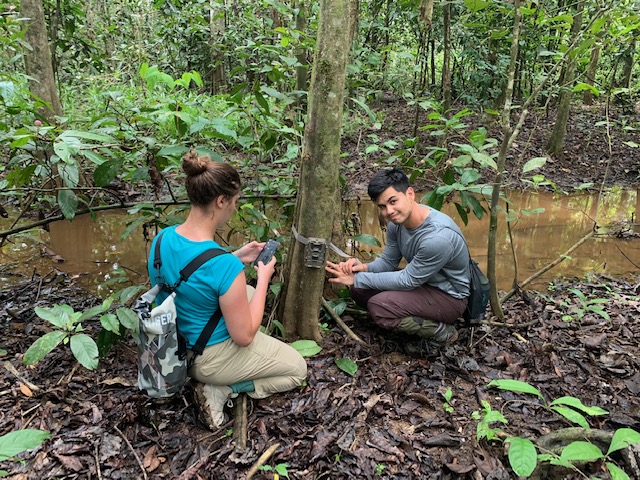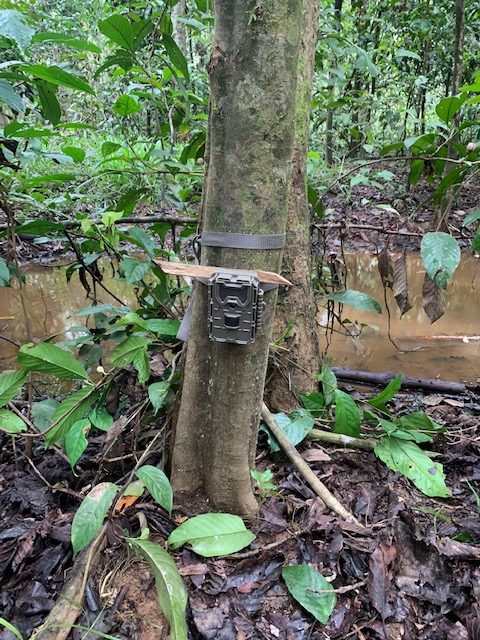 Together we double checked the camera settings, strapped the housing to a tree and took a couple of test images before recording the camera's GPS location and heading back to camp. Hopefully in the coming weeks our trap will be recovered and will provide crucial information about the types of animals frequenting that stretch of alluvial swamp forest, further contributing to KOPEL's extensive catalog of camera trap data that can inform future restoration strategies and efforts to come.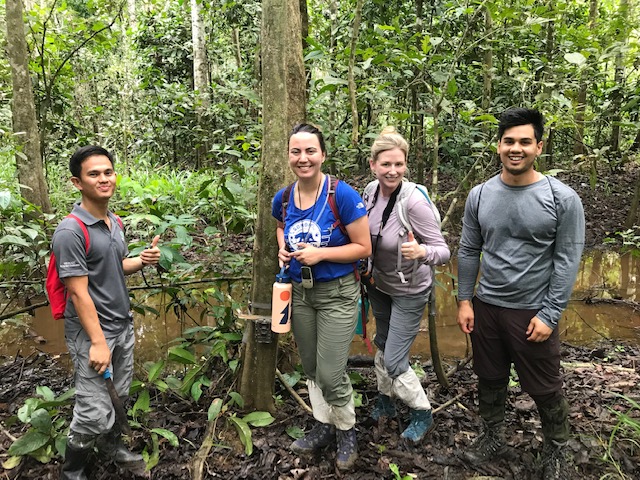 -Alisa Keenan