When the average adventurous traveler plans a trip to equatorial jungles, curious minds usually gravitate to charismatic mammals, like the handsome orangutan or the beloved pangolin; perhaps a beautiful, endemic flower, like the Rafflesia keithii, which has the largest flower in the world. Some excited travelers, such as new scientific researchers, may anticipate local flora and fauna that would edge towards the strange end of the spectrum, which may entail insects or arachnids. Rainforests usually encompass the highest species richness of arthropods in the world, which include animals with many legs, eyes, and fangs… And, yes these are under the kingdom of Animalia, the same kingdom as Homo sapiens. Now, there are many infamous exoskeletal creatures of the tropics that we can all conjugate in our wildest, perhaps darkest, dreams, but I want to focus on my experience with one group, Myriapoda.
Phylum: Arthropoda
Subphylum: Myriapoda
Class: Chilopoda
Order: Scolopendramorpha
Family: Scolopendridea
Genus: Scolopendra
Myriapoda consists of 13,000 different species of millipedes and centipedes, which do not actually have 10,000 legs. The maximum leg count on one specific millipede species (Illacme plenipes) is 750 legs, and some unfortunate Myriapoda species are only equipped with less than ten legs. The big difference between millipedes and centipedes the number of leg pairs per body segment. Millipedes generally have two pairs of legs per segment and centipedes have one pair of legs per body segment. All centipedes are found in the Chilopoda class and are ferocious predators that are largely venomous. The tropical centipede genus, Scolopendra, occurs in moist, warm climates, like the rainforests of Borneo. More specifically, we found centipedes from this genus in the highly biodiverse lowland Dipterocarp forest lining the Kinabatangan River in Sabah, Malaysia.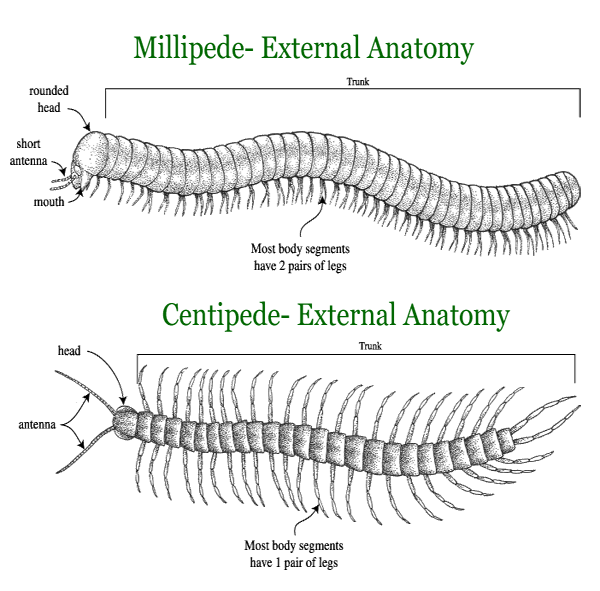 Figure 1. A diagram showing several differences between centipedes and millipedes (Photo credit: University of Kentucky College of Agriculture, 2019).
The genus Scolopendra includes the giant centipedes including approximately 99 described species as of 2016. Their length varies from a few millimeters to over 30 centimeters (>12 inches). These fierce carnivores are equipped with a modified set of legs attached to their face which are known as forcipules or mandibles. These forcipules, or "fangs", inject venom into unsuspecting prey, such as frogs, rodents, bats, fish, birds, and various arthropods. Scolopendra play a critical role in tropical forest ecology by acting as a top invertebrate predator in soil, forested, and freshwater ecosystems. They regulate prey populations and provide food for other important predatory species such as hawks and snakes. Human encounters with these voracious hunters can be quite a shock and can, on very rare occasions, result in painful consequences for both parties.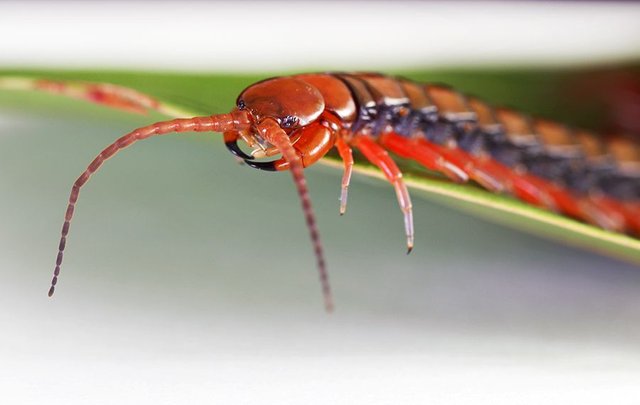 Figure 2. All members of Scolopendra have venomous forcipules (Photo credit: Jam Taylor 2018).
The "bite" of a Scolopendra can cause painful burning sensations throughout the afflicted area and trigger severe swelling for several days. Depending on the location of the venom injection and the size and species of the centipede, a hospital visit may be in order. The descriptions above are from my first-hand experience of a bite from a very frightened giant centipede! This encounter was on an unforgettable and adventurous trip with the University of San Francisco's MSEM Tropical Restoration Ecology Class Arrupe Immersion Class at the beautiful Tungog Rainforest Ecocamp. Perhaps my centipede experience could have been avoided if I were to have remained calm, but there have been occurrences of individuals who have been bitten in their sleep…. Thus, my advice to you: Try to remain calm if there is a large centipede crawling on your foot in a very small boat crowded with inexperienced jungle trekkers and all their gear, despite the fact that your mind may be screaming otherwise; and be proactive at night and ensure your mosquito net is thoroughly tucked-in under your mattress …… or should I say Scolopendra net??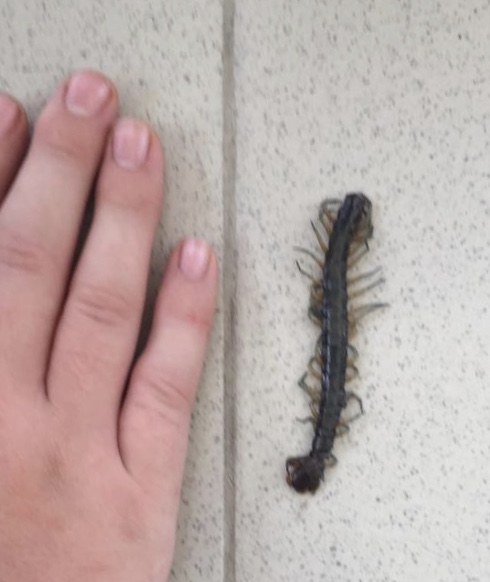 Figure 3. Unfortunately, the centipede mentioned in my story did not survive the boat ride. A confident species identification for this particular genus requires a higher degree of expertise than my current knowledge level, so for accuracy's sake, we'll leave it at Scolopendra (Photo credit: David McGuire 2019).
By Heather Navle 
University of San Francisco
Masters of Science in Environmental Management
"Travel isn't always pretty. It isn't always comfortable. Sometimes it hurts, it even breaks your heart. But that's okay. The journey changes you; it should change you. It leaves marks on your memory, on your consciousness, on your heart, and on your body. You take something with you. Hopefully, you leave something good behind."
– Anthony Bourdain
Cover Photo: A parasitic Rafflesia keithii flower, which is endemic to Sabah and may provide excellent shelter for a cold Scolopendra trying to escape the chilly afternoon rain showers on the slopes of Mt. Kinabalu (Photo credit: Albert Kang 2017).