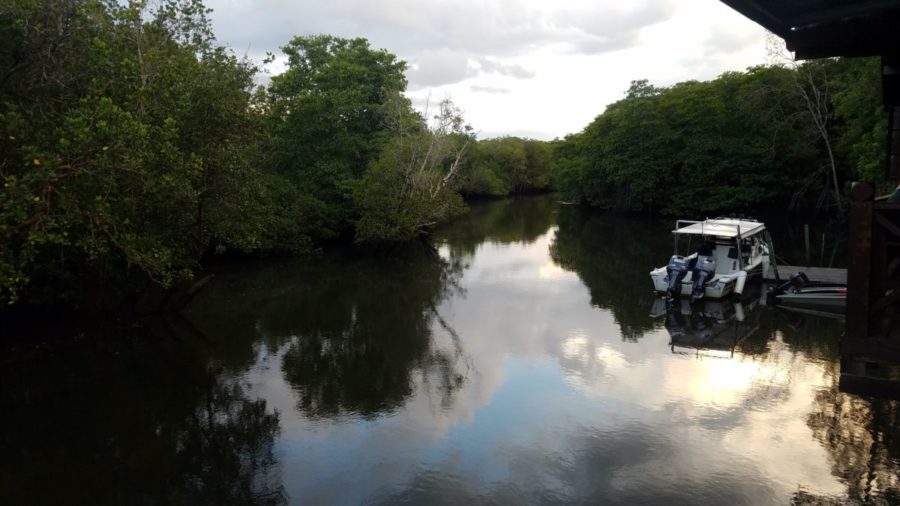 As the barrier between the land and the sea, mangroves play an incredibly important role in protecting land against the physical impact of tsunamis, cyclones, sea level rise, and wave action, just to name a few. This beautiful ecosystem also provides habitat for a myriad of aquatic and terrestrial animals including the Proboscis Monkey, which is only found in Borneo!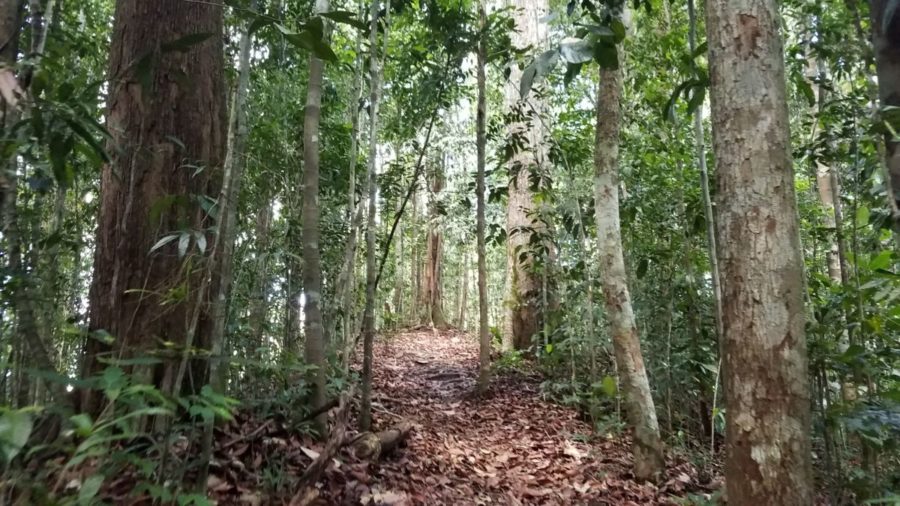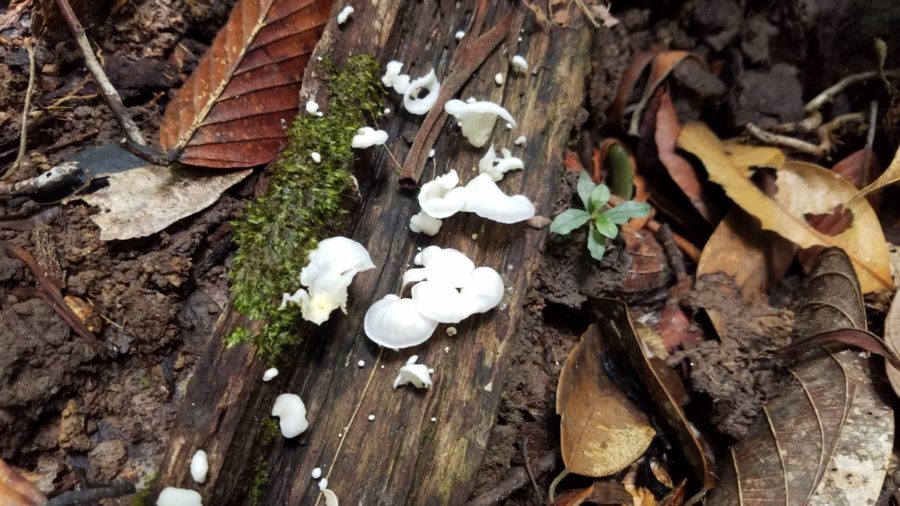 As a class, we spent the day backpacking through the primary growth forest along the Kabili Trail to get to the beautiful Sepilok Laut lodge. The hike took us about 6 hours, but we went slowly, enjoying the beautiful flora and fauna that surrounded us. As we walked through the mixed Dipterocarp lowland forest, we found a variety of mushrooms (including a yellow one that smelled like eggs!),h centipedes, a snake, and many different varieties of birds and butterflies! It was hot and humid, but we all came prepared with bottles of water. Martin, the director of KOPEL, taught us the trick of using huge dried leaves as fans. We had to learn a few things along the way, as most of us have never backpacked through a tropical rainforest. One of the most useful we learned was how to pull leeches off our bodies (roll them up and flick them like a booger!).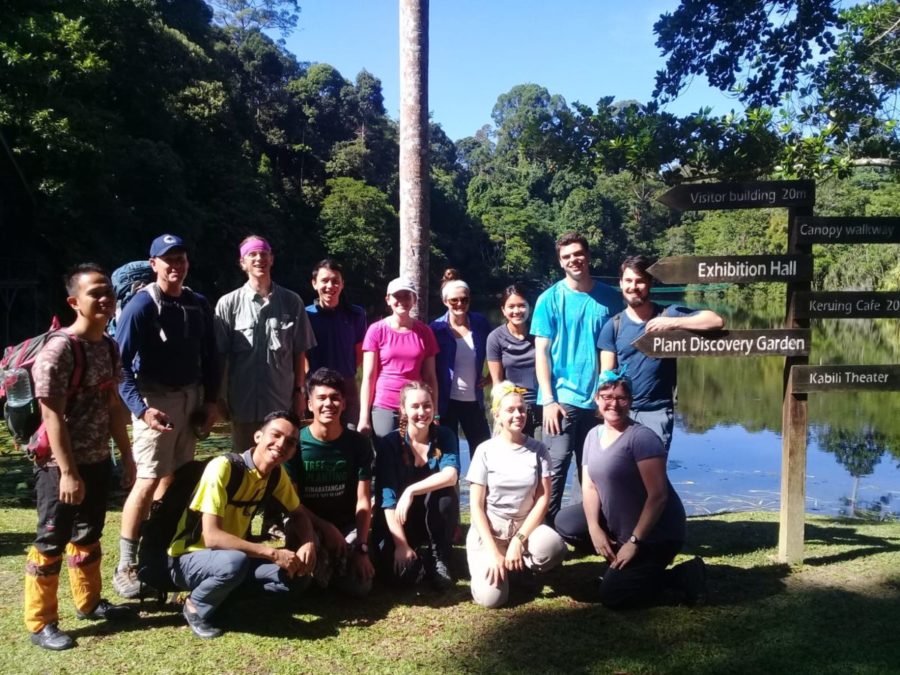 As we descended in elevation, the dense forest opened up into a lush mangrove forest ecosystem. We eventually got to a boardwalk that lead to the beautiful Sepilok Laut lodge built on stilts directly over the water, surrounded on both sides by old growth Mangroves. Sabah, Borneo maintains 90% of the original mangrove area. Walking through this speciose habitat that is almost completely intact was an amazing experience. We ended the day by taking a boat ride down the estuary on the lookout for crocodiles and proboscis monkeys. While we didn't end up seeing any, we did find many other animals including jellyfish, turtles, and even a crab that was hanging off the side of a Mangrove trunk.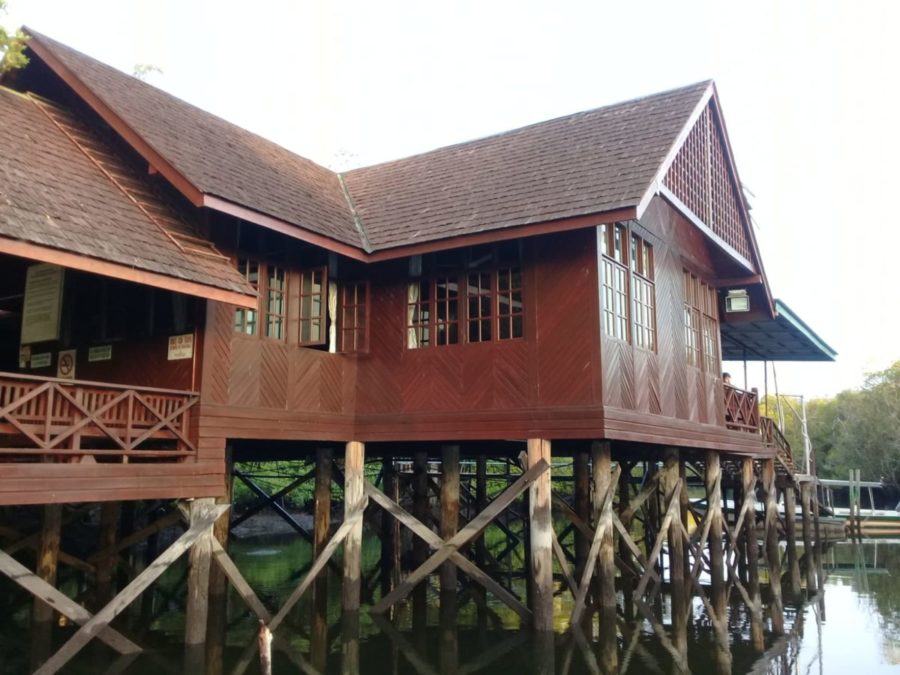 This has been by far my favorite day so far, and the experience has made me incredibly grateful to be able to be present and here in this beautiful, healthy, and intact ecosystem. Many surprises around each corner! As I am writing this, a Macaque ran into the room and tried to steal a bunch of bananas sitting on the table, and my gosh he snatched those bananas quickly!!
– Kathleen Cuschieri