Day 3 – Sepilok Forest Research Centre
The Sepilok Forest Research Centre (FRC) has just about everything one could need to get up close and personal with the surrounding forest. Today's venture took the USF MSEM Tropical Restoration Ecology class through their molecular biology lab, entomology sector, wood library, herbarium, and seed bank.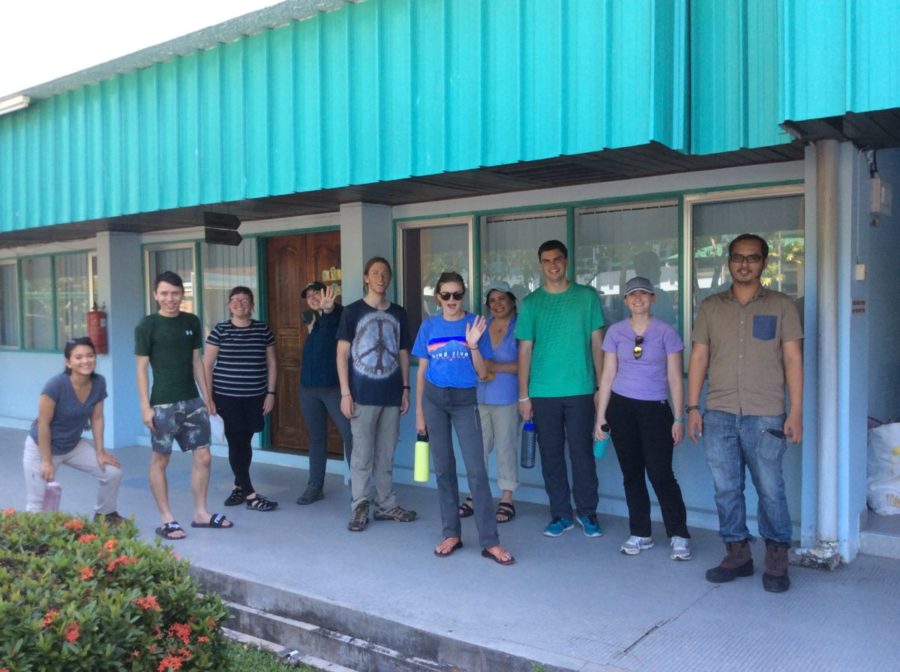 In the molecular biology lab, Director Richard explained to us how the analysis of DNA can be used to understand why some plant species are less healthy than others and help us hone in on the issues we need to resolve when trying to plant new seeds.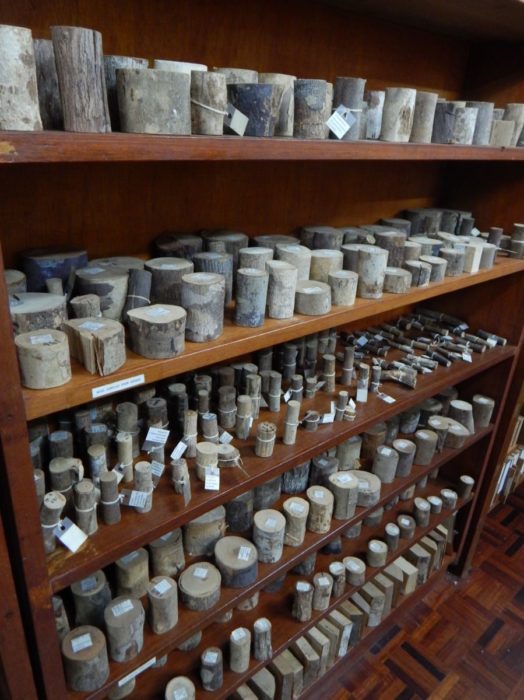 In the wood library or Xylarium we were able to shuffle through approximately 5,600 wood cuttings showcasing 1,400 unique species. And in the seed bank, expert Rebecca taught us about how their facility members thoughtfully gather seeds that they collect for logging companies to help meet the goal of replacing every felled tree with ten in its place.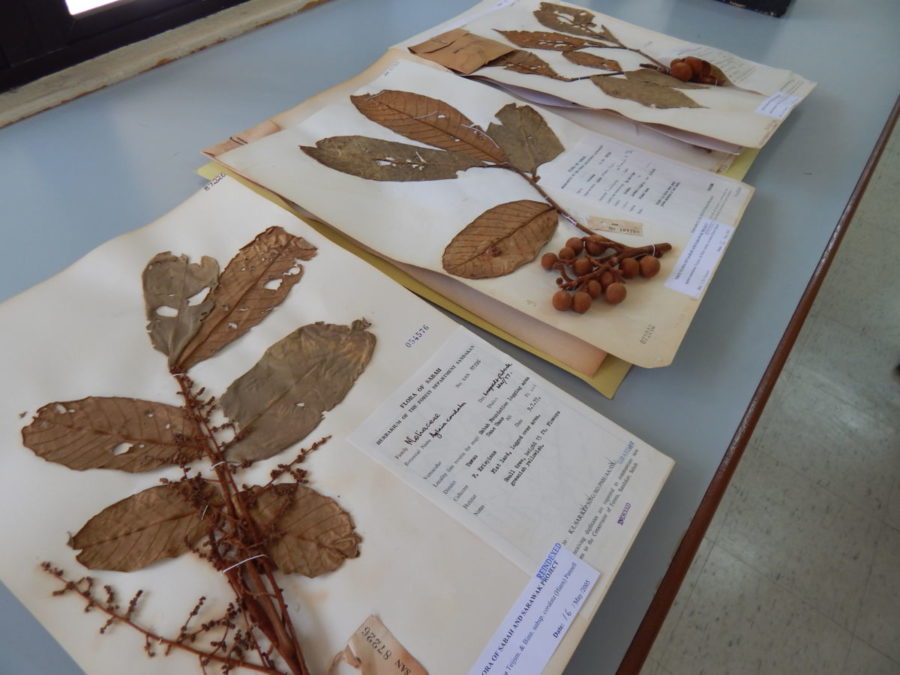 The herbarium was also very impressive. Specialist Alvaina greeted us and taught us about the three main ways the centers staff collects plant specimens for research and analysis. Plants are only collected when they are flowering or fruiting to ensure they can be properly identified. Collected plants are then either pressed, dried and mounted on specialized paper, dried and stored in small drawers if their seeds and fruits are too heavy to be mounted, or are stored in jars filled with alcohol in the case of fleshy flowers who have interesting 3D shapes that should be preserved. The collection showcased over 270,000 species sheets all stored in huge rows of shelves within the to story building.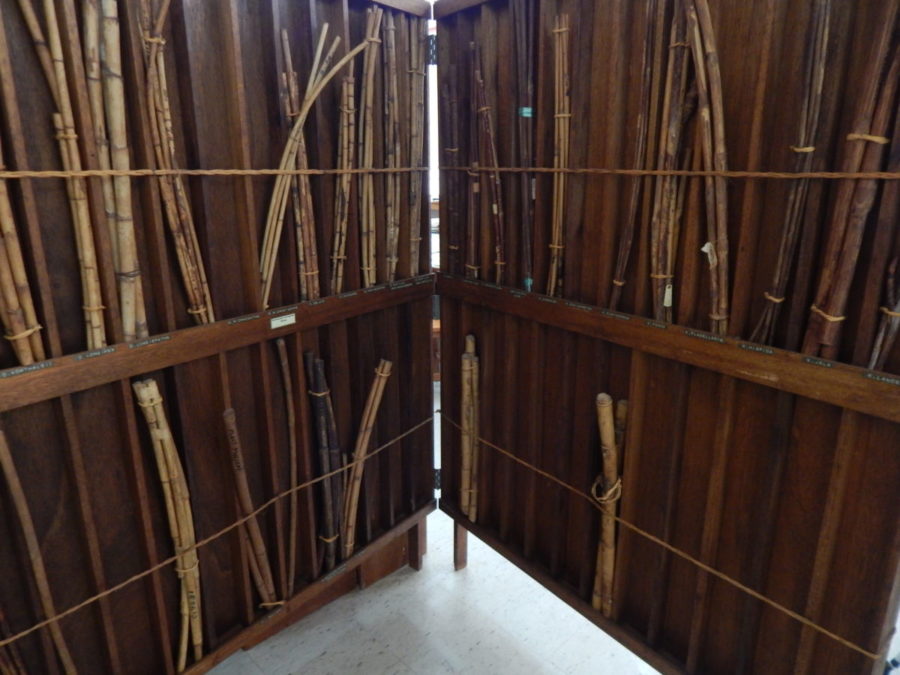 The entomology sector was also very flashy. Within its walls were over 150,000 insect specimens. Here we were able to really see the incredible gigantism and dwarfism of Borneo. In fact, Borneo hosts the longest insect in the world (Phobacticus chani), largest ants in the world (Componotus gigas), and some of the largest moths, beetles, and butterflies. On the opposite spectrum are teeny tiny bugs like the feather beetles – who appear as small dots and whose feathered wings can only be seen under a magnifying glass.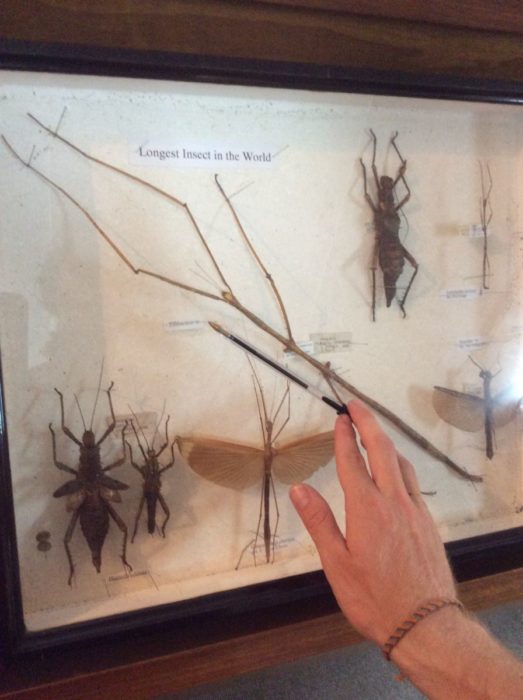 Overall, the center is full of interesting specimens and staffed with incredibly competent and passionate researchers and students, including our tour guide Vivian. One could easily spend 100 years at the FRC and have so much more to discover there. We only had one day but the knowledge was inspiring and will have a ripple effect throughout us all, inspiring our upcoming restoration ecology research with our community partner Kopel.
~ Adriana Kolev