I had an off day yesterday with FRIM so my supervisor, Mr. Sadali, took me to the beautiful Taman Negara national park. It was a relatively short drive of about an hour from the forests we were working in in the state of Pahang, and one of the things that made this park so interesting was that you can't drive into it like you can in many national parks in America. The Tembeling River borders the park entrance on the south, and the only way across is by hiring a boatman to take you to the other side. Additionally, the docks and all the restaurants on the river are completely floating and anchored in place by cables going back to the edge of the town, Kuala Tahan. I was told by one of the restaurant workers that this is because the water level can rise 20 meters or more during the monsoon season.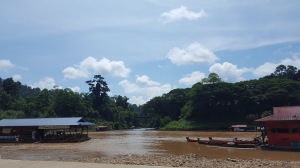 Inside the park, we hiked around a salt lick where tapirs come in the evenings. The park staff I talked to said they offer guided night hikes to the salt lick and let the visitors pet the tapirs if they want to. Needless to say, I was a little disappointed we weren't going to be able to stay the night there. From the Salt lick we hiked up Bukit Teresek, at the top of which we embarked on the world's longest canopy walk.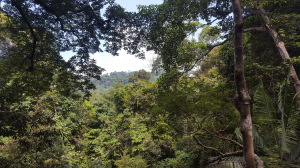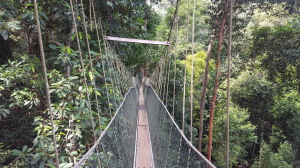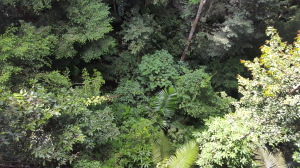 The walkway was about 45 meters off the forest floor and was surprisingly difficult to navigate as it kept swaying back and forth. No more than five people were allowed on one stretch at the same time for safety reasons, but even with the restrictions you could feel the walkway bending and moving with the motions of the other hikers. It was an awesome adventure!
The highest points in the walk offered spectacular views and an opportunity to view wildlife like long-tailed macaques at eye level.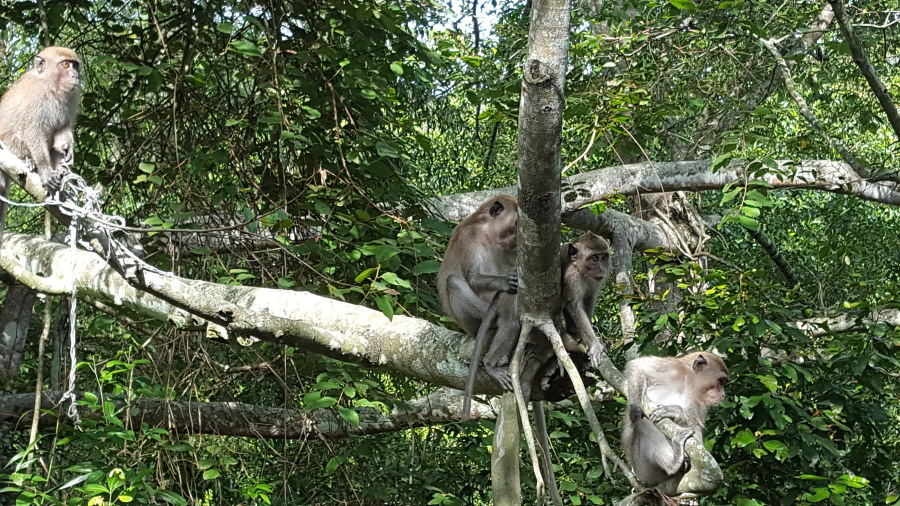 – Isaac Lisle